Joined

Apr 23, 2016
Messages

8,824
Greetings and hello!​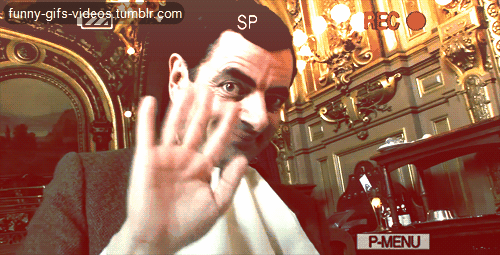 Enough of us have shown interest in reading or re-reading Mistborn, so I figured we'd have a thread where we can do a read-along! We'll set a pace for everyone to read together, but do not let that stop you from getting further ahead if you so desire!
For the time being, we will focus on the first Trilogy of books.
Here is the layout for Book 1 with links to the annotations for each chapter.:
Mistborn said:

Addition.:

Title Page

,

Introduction

,

Second Title Page

,

Acknowledgements

,

Maps

8/7 - 8/13:

Prologue (Part 2)

,

Part 1

,

Chapter 1 (Part 2)

,

Chapter 2

(33 pages)

8/14 - 8/20:

Chapter 3

,

Chapter 4 (Part 2)

(30 pages)

8/21 - 8/27:

Chapter 5

,

Chapter 6, Chapter 7 (Part 2)

(49 pages)

8/28 - 9/3:

Chapter 8 (Part 2)

,

Part 1 Wrap-up

,

Chapter 9

(30 pages)

9/4 - 9/10:

Chapter 10 (Part 2)

,

Chapter 11

,

Chapter 12 (Part 2)

(35 pages)

9/11 - 9/17:

Chapter 13

,

Chapter 14 (Part 2)

,

Chapter 15

,

Part 2 Wrap-up, Chapter 16 (Part 2)

(36 pages)

9/18 - 9/24:

Chapter 17 (Part 2, Part 3)

,

Chapter 18 (Part 2)

,

Chapter 19 (Part 2)

(39 pages)

9/25 - 10/1:

Chapter 20

,

Chapter 21 (Part 2)

,

Chapter 22 (Part 2) Chapter 23, Chapter 24 (Part 2) (64 pages) 10/2 - 10/8: Chapter 25 (Part 2), Part 3 Wrap-up, Chapter 26, Chapter 27 Chapter 28, Chapter 29, Chapter 30 (Part 2) (81 pages) 10/9 - 10/15:Chapter 31, Chapter 32 Chapter 33 (Part 2), Chapter 34 (Part 2), Part 4 Wrap-up, Chapter 35 (Part 2) (61 pages)

10/16 - 10/22:

Chapter 36 (Part 2, Part 3)

,

Chapter 37 (Part 2, Part 3)

,

Chapter 38 (Part 2, Part 3, Part 4)

,

Epilogue (Part 2, Part 3)

(44 pages)

Addition.:

Ars Arcanum

,

Book Wrap-up
The Well of Ascension said:

11/6-11/12: Chapters 1 - 3

[24 Pages]

11/13-11/19: Chapters 4 - 11 (Remainder of Part 1)

[62 Pages]

11/20-11/26: Chapters 12 - 19 (First half of Part 2)

[76 Pages]

11/27-12/03: Chapters 20 - 27 (Last half of Part 2)

[75 Pages]

12/04-12/10: Chapters 28 - 38 (All of Part 3)

[103 Pages]

12/11-12/17: Chapters 39 - 48 (All of Part 4)

[99 Pages]

12/18-12/24: Chapters 49 -58 + Epilogue (All of Parts 5 & 6)

[109 Pages]
Annotations list
for each chapter in Mistborn 2 AKA Well of Ascension
Deleted Scenes
for Well of Ascension (
DO
NOT
read until the book is finished)
Mistborn Secret History said:

4/27-5/3: Parts 1-4 (13 chapters)

[72 pages]

5/4-5/10: Parts 5-6 (12 Chapters + Epilogue)

[62 Pages]
The Alloy of Law said:

5/11-5/17: Prologue + Chapters 1-3

[60 Pages]

5/18-5/24: Chapters 4-9

[93 Pages]

5/25-5/31: Chapters 10-15

[79 Pages]

6/1-6/7: Chapters 16-20 + Epilogue

[74 Pages]
Shadows of Self said:

6/15-6/21: Prologue + Chapters 1-4

[60 Pages]

6/22-6/28: Chapters 5-12

[131 Pages]

6/29-7/5: Chapters 13-21

[120 Pages]

7/6-7/12: Chapters 22-26 + Epilogue

[41 Pages]